Recirculating Aquaculture Systems

Refinements of intensive/recirculating aquaculture technologies have been a significant focus of AquaMatrix. Dr. Woiwode's experience with this technology began in 1978, when he developed and successfully operated two recirculating aquaculture systems for the Geothermal Direct Applications program of the U.S. Department of Energy. He has continued to develop operational recirculating aquaculture systems, worldwide.

Serving as Chair of the "Role of Aquaculture in World Fisheries" session at the first World Fisheries Congress in Athens, Greece, Dr. Woiwode summarized the state of recirculating systems in a paper entitled "Recent Advances in Predictive Recirculating Aquaculture Technology". The theme of this paper was there are sequential physical, chemical and biological processes that can be optimized in the filtration loop, providing stable, predictable biofiltration performance.
Notable Recirculating Aquaculture Systems include the design and construction of the state-of-the-art hatchery and grow out tilapia and trout facility at Sheridan College, Wyoming. The system was designed equally for Production, Teaching and Demonstration. The AquaMatrix team managed the facility in a joint venture with the College for six years.
The hatchery biofilter system designed and constructed in the Jessore region of Bangladesh (2014, 2015 and ongoing) has hugely reduced regional water consumption while increasing health, growth and survival of spawn. The hatcheries also report a reduction in power consumed for pumping, an average of US$64/month.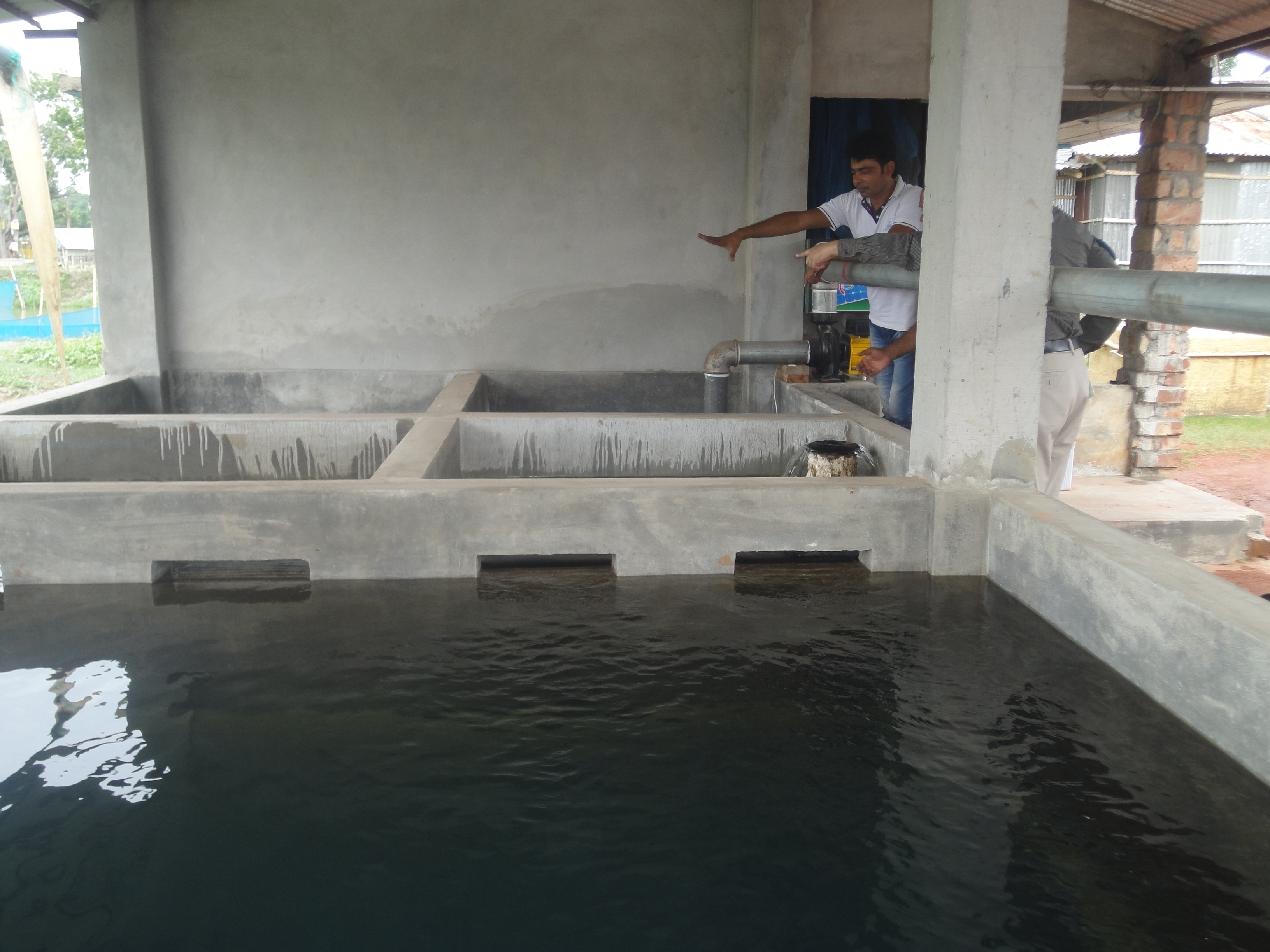 Biofilter for Hatchery Operations near Jessore, Bangladesh, 2016.